Wedding Planner &
Floral Designer
I'm Sara from Rome, I love flowers and I can plan the most amazing day in your life! I'm both a wedding planner and a floral designer. I plan together with the couple their big day and follow them all along the event, supporting in every choice they make. I walk them through one of the most beautiful life paths! As a floral designer I create arrangements using flowers, foraging, 0 km flowers and many other techniques acquired in various training courses and directly in the field!
Elopement and Destination Wedding in Rome
I love Rome and I think any street here could be a perfect location to celebrate Love. Whether it's a micro, intimate wedding or an elopement, you will fully experience every moment of your romantic getaway.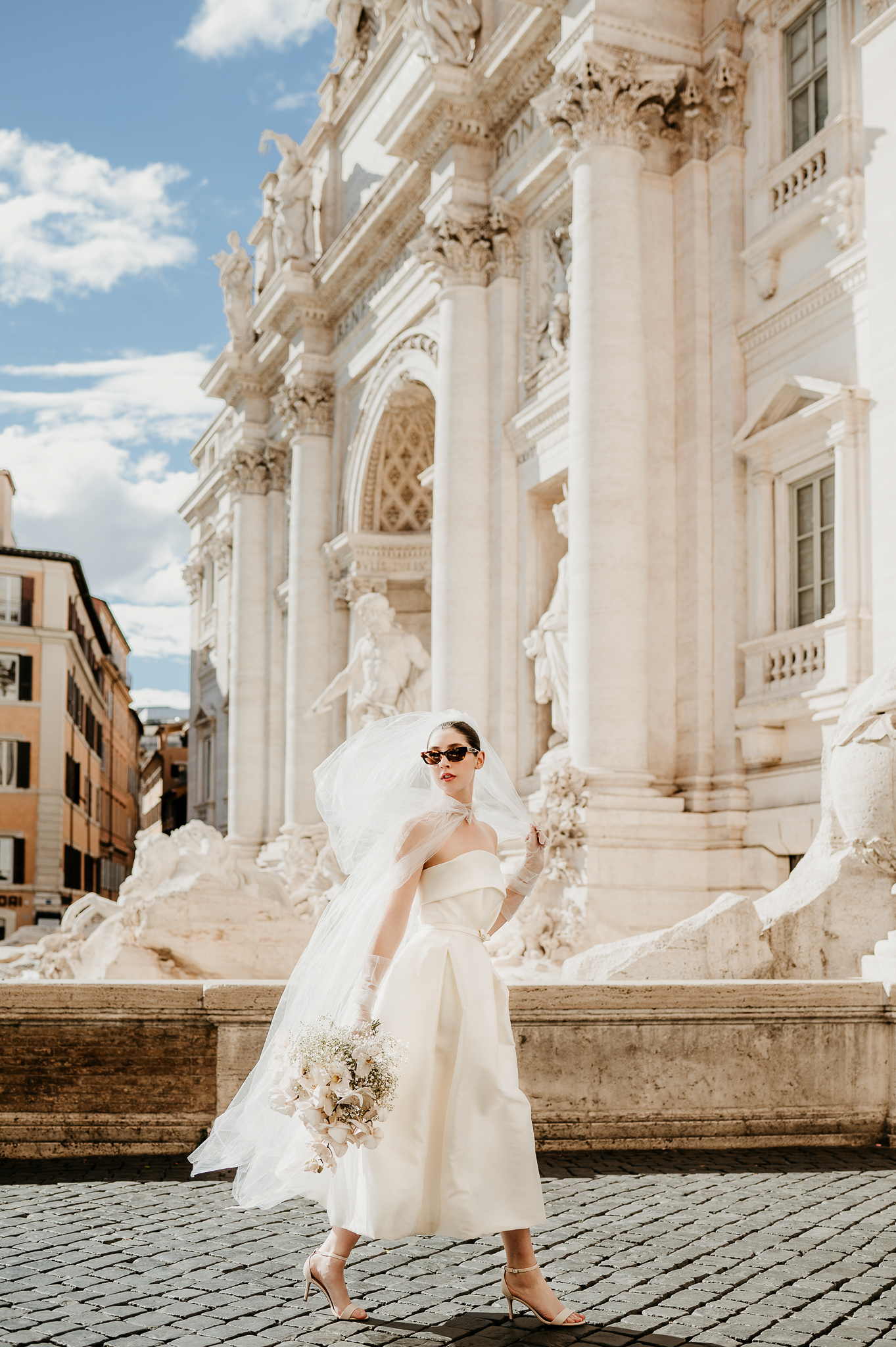 Planning
My work begins with talking to the couple, getting to know them better , their requests , wishes and craziest dreams.Each time I really get excited; seeing their expressions as they tell their love story is pure pleasure .I realize their requests by planning carefully each detail and provide the best suppliers available in Rome.
Floral Design
I'm not just a florist, I'm a craftswoman.I design floral arrangements with creativity and professionalism. Flowers become the integral part of every event. Different colours and textures help to represent better the couple. Every wedding has a well-defined style. My search for the perfect flower is continuous and when possible at Km0!
Wedding Bouquet
As I wrote in my blog, for me the bouquet is an extension of the bride's personality.
It is the link between the dress and the wedding itself . One thing I always say, and those who know me know it, is "save the bouquet". There is always that 'perfect' bouquet!
Unconventional, romantic, wild, sylvan, solar, round shaped, decomposed, botanical, natural, cascading. There's a perfect bouquet for each bride! 
I pick out special flowers, handcrafted ribbons, talk to the bride, analyze the chosen palette and finally create the perfect bouquet!
Love your bouquet because it will be your guide into your new life!
Slow Wedding
To stop time , to slow it down, to enjoy every single moment, to seize the emotions and keep them in your heart- this is what I call 'slow wedding'.
It all started with my own wedding.I wanted to give my guests some time. Let's call it a "decomposed" wedding.
No more endless weddings, fast rhythms, millions of rules! Let's leave room for the right quality / time for slow weddings. Experiences shared with the closest people.Time is thus split , enlarged and lived as a real experience! Slow wedding should not be confused with slow wedding organization! Time, quality, bonds are the ingredients of a perfect slow style wedding!
"By all means, Rome. I will cherish my visit here in memory as long as I live"
Elopement
Elopement wedding? Yes, I do! I am a professional of elopement weddings. To Elope in English means to escape without looking back, free from conditioning. For me it's like "lights, camera, action" where the only protagonist is the couple. In elopements there is no limit to imagination, whether on the beach, in the most hidden alleys of Rome, in the mountains or in a European capital, they will express the love that binds you to the fullest. Pure magic, pure emotion to keep in your hearts. I will help you in the best choice for your Made in Italy. We will choose the places and the decorations together! The clothes are all Made in Italy.