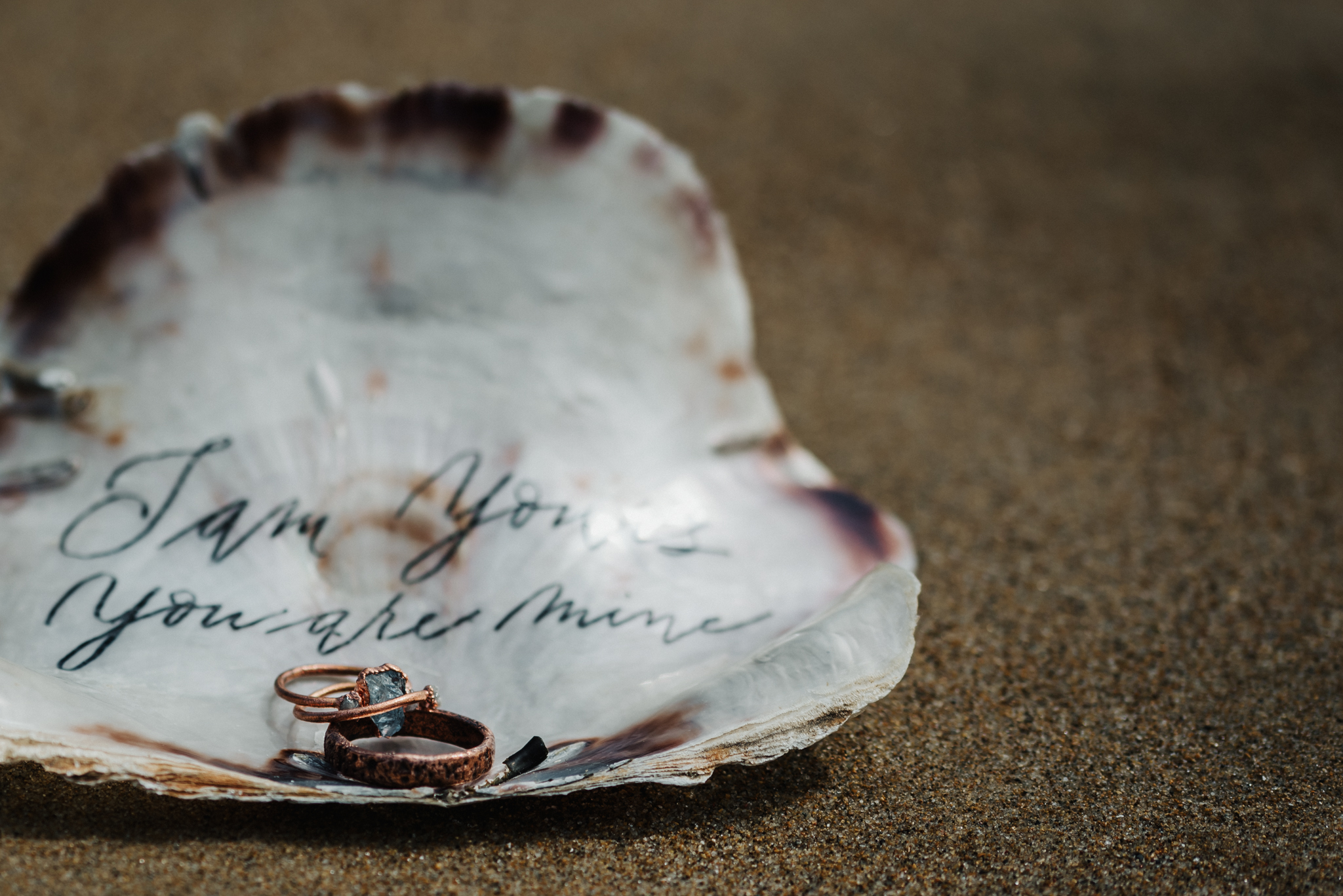 Ethan & Grace
#TheSet
In the hot sand just the two of us, our love will break loose, our hearts will bind. To exchange vows "Now and Forever" among the waves of the sea with the wind in your hair. This is true love. Love that sees nature as a witness, uncontaminated and sincere. Alone with the sounds of the sea, barefoot, and footprints in the sand.
In the hot sand just the two of us, a love will be unleashed, our hearts will bind.
#YesIdo
Ethan & Grace exchanged "Yes, I do" in the most romantic and uncompromising way. The two of them, the sea as a witness and a promise:
My love for you is endless. You are the one I want to fill my heart with happiness. You make me feel alive. I look into your eyes and I see what we will be. I know we will be together forever.
Ethan and Grace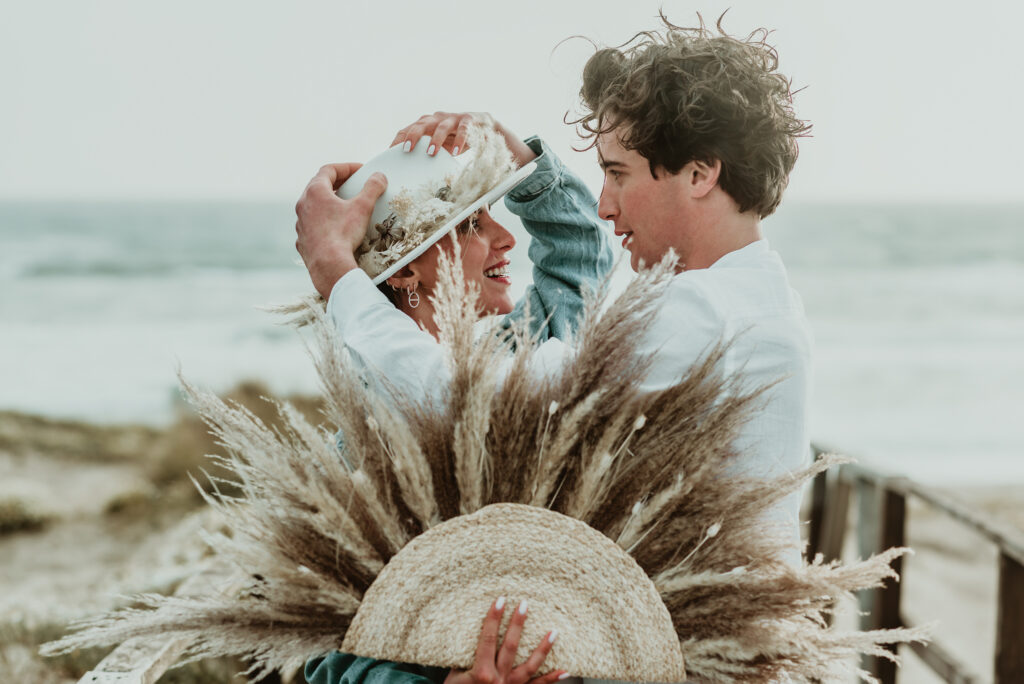 #TheRings
What is love? Such a difficult question… Love is different and unique. I can tell you that Ethan & Grace's love is free, enterprising, and free from external bonds.
True and profound like the rings they have chosen.
A mix of precious and plain materials, fused together to give birth to something unique. Just a shell to support them.
I am yours, you are mine
#TheRibbon
A pure silk ribbon to symbolize their bond served as a reminder of that day.
A memory that will be kept forever.

Beauty lay not in the thing, but in what the thing symbolizes.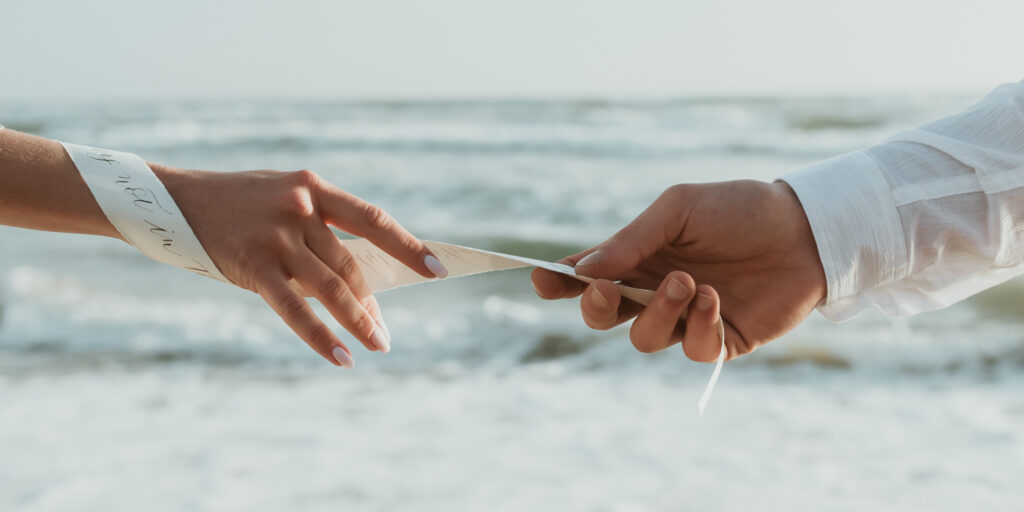 #Details
Silvia Moretta's dress is like a cloud of romanticism.
A dress that like nature, wrapped itself around her and became one.
Each veil seemed to dance with the wind. However, a wild part was missing, so I drew a dress that had to be in contrast with the ethereal lightness of the stylist.
Jacket, hat, anklets were the details that outlined the mood of Ethan & Grace.
And the groom? Simple! White linen shirt with cream trousers and a boutonniere that matched the bouquet.
The key word for the whole project was Freedom.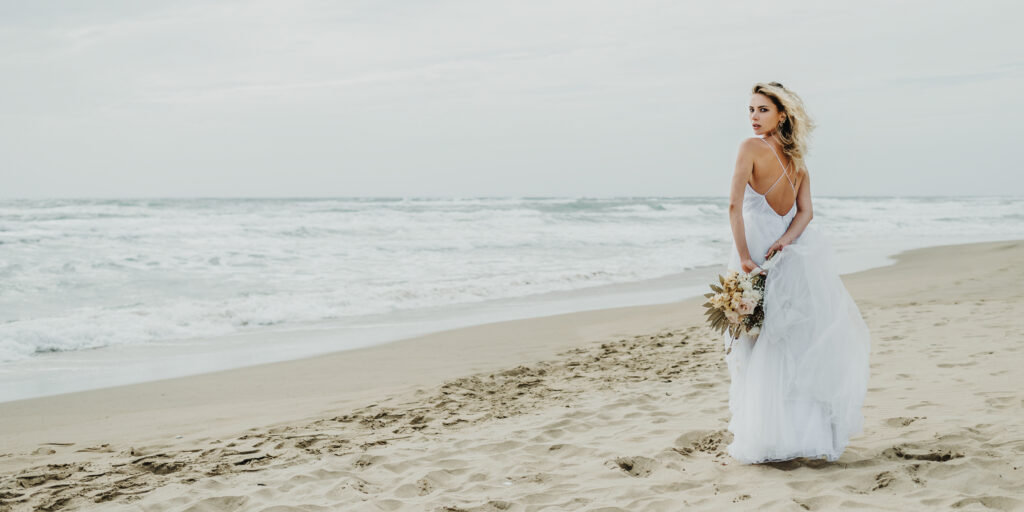 #TheCake
Of course, there had to be a wedding cake. For me, a designer cake is always a must. I love candies. I love to eat them, I love to savor them, enjoy them, contemplate them, in short, they are the soul of every event to me. They always bring joy with their colours and scents. Most of the guests await the moment of the dessert as a child awaits Christmas.
Irene created a cake that was simple, but perfectly symbolizing the couple. So simple in their love yet so sophisticated.

A journey that made them land in Italy to realize their dream of getting married between romance and adventure.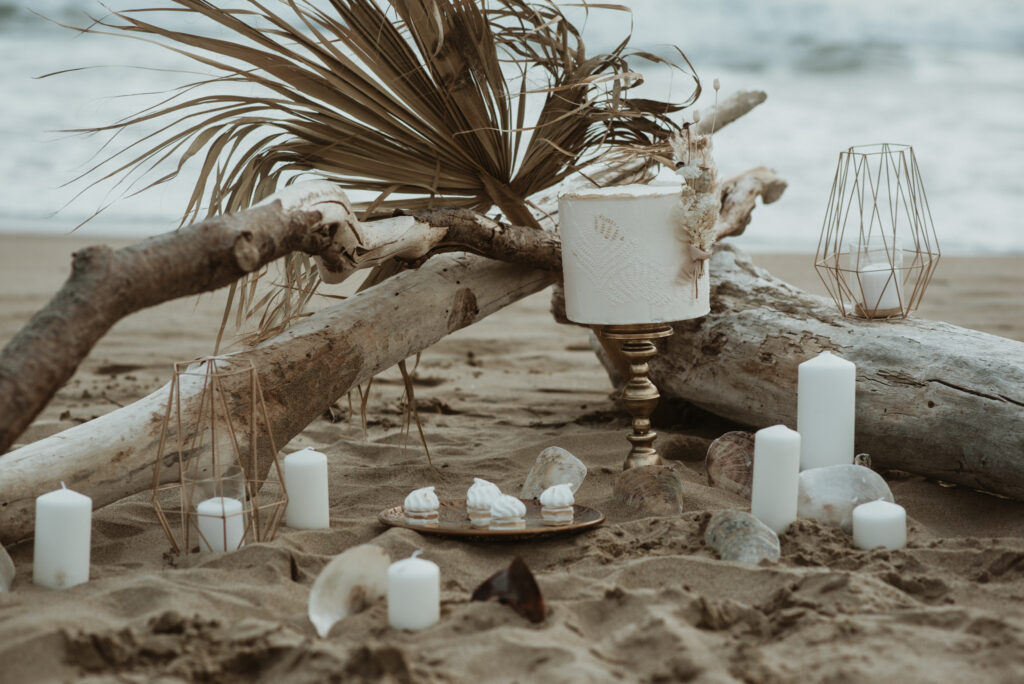 Credits
Project and Planner @sara_tusset
Photography @danieleraffaelli.ph
Support Photography @alessandragiudicefotografie
Flower stylist @sara_tusset @deborah_ferri
Stationary @calligraphyatelier
Dress @silviamorettaweblab
Cake design @irenecakedesign
Jewellery @theauramuse
Make up artist @alessiacavalierimua
Hair stylist @Christian_vigliotta
Model @silviamartinetti
Model @_francescomarinelli_
Keep an eye on @Sara_tusset